Don't miss this week's Instagram event carefully curated by writer and stylist Alice Roberton hosting 60 fantastic dealers selling a broad range of items for the home and garden and to collect or gift for Christmas. Our exhibitors are all working hard to prepare hundreds of beautiful items for you, so now is the time to save the date and get yourself on Instagram.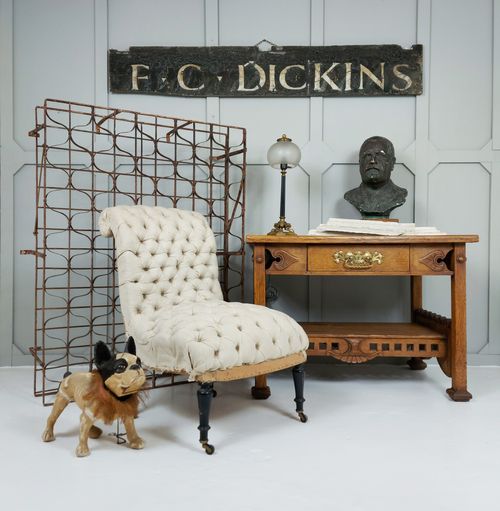 Image: Hunt & Gather Antiques
How the Insta Event works
An Insta event like this really is the next best thing to an 'on the ground' fair and the way it works is very simple; Arthur Swallow Fairs will introduce buyers to the dealers on Instagram @asfairs on the morning of the event, from here buyers will be invited to click through to each exhibitor's Instagram account to browse and buy directly from them. Each exhibitor will be listing stock especially saved for the event and will be available to take enquiries all day.
Please note: Arthur Swallow Fairs is the event host and will not be involved in any transactions during the event, all purchases will take place directly with the seller.
Image: Considered Living
Exhibitor List
A full exhibitor list will be published on Instagram on Friday 26 November at 4pm so that buyers can familiarise themselves with the dealers and their selling style. Event stock won't be available to buy until the event opens at 10am on Saturday.
Live event Launch
9.30am on Saturday 27 November with author, Antiques Roadshow Expert and MD of Ronati, Mark Hill.
Plus…Lots more fantastic things happening over @asfairs, from LIVE chats with dealers and interior designers to an inspirational festive styling video from photographer and stylist Tamsyn Morgans.
We hope you join us, from all at Arthur Swallow Fairs x
For up-to-date info visit Instagram, Facebook and Twitter. To keep up-to-date with all our news you can subscribe to our newsletter over on the home page.